£95.00 per second / 1.3 Billion per year lost to fraud in the UK
22nd December 2022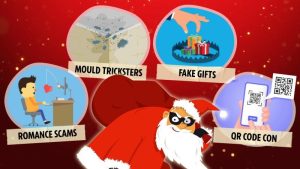 £95.00 per second / 1.3 Billion per year lost to fraud in the UK
According to the Sun newspaper, and likely to be under reported.
The feature link below identifies "12 sneaky ways crooks can scam you this Christmas".
Inevitably it includes romance and QR fraud, and some steps users can try to avoid it.
We can't help with romance fraud, but we can help with QR fraud.
Countermark was designed from the outset with the controls and encryption to keep people safe.
If you are designing a data system where you want to link your products or documents to customers, then contact us at Countermark
Find more information at