Great news from UP, India – 242 people didn't die
6th January 2023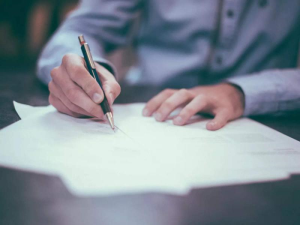 Great news from UP, India – 242 people didn't die.
Their death certificates were forged, and the death benefits were paid by the insurance company. It was only the insurance company audit processes that found the QR fraud.
QR codes are easy to use, inexpensive, and easy to Counterfeit. As system designers all of us like to keep things cheap and easy to use, but whenever a document is created, value is ascribed to it. In this case, death benefits, others may be diplomas that boost a salary, or act as a gateway to a skilled person visa, for example.
During the Covid pandemic QR codes appeared everywhere, and worked to log you into buildings, or to facilitate food orders from tables in restaurants. The built-in readers in smart phones kept this seamless.
Putting a QR code onto a document to act as confirmation of authenticity seems like a good idea, because anyone can check it – right, and the codes are free, nothing to pay here.
As the case in India shows, they are easy to fake, make a look-alike website, with a similar name, and as in this case, people used to checking death certificates as part of their job can get fooled.
We developed Countermark to do what a QR code does, but in a secure way, with encryption, full traceability for creation and reading.
As a back up Countermark codes are human readable, giving the ability to reference the Countermark in correspondence and other documents.
Find more information at