---
Multiple Fonts
Countermarks can currently be generated in any of four fonts.

Latin
Cyrillic
Chinese
Katakana
---
Easy to read with software and human eye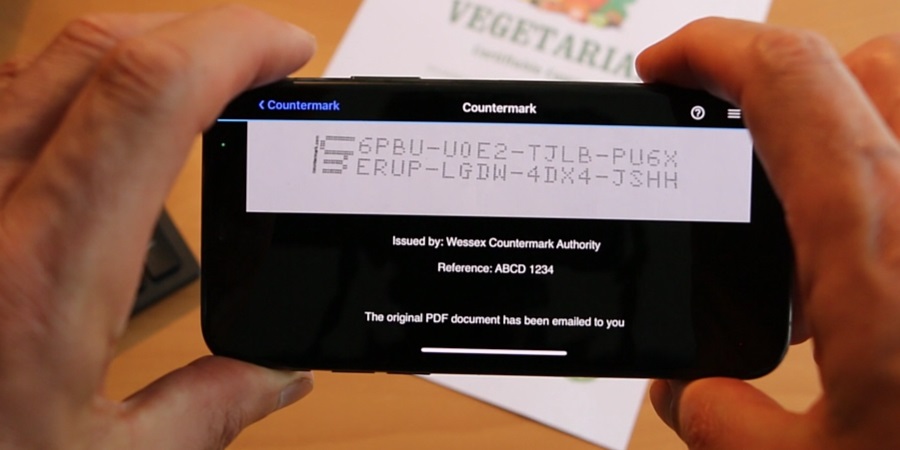 ---
Easy to control access by group, location or time
Private Countermarks can only be read by approved phone users.
Geo-Locked Countermarks can only be read within a certain distance of a defined location e.g. within 10 km of London.
Time-Locked Countermarks will expire after a certain time after which they can no longer be read. The time period can be specified in Days, Weeks, Months or Years.